What is art and what does famous artists do?
For ages, art has been one of the prime forms of human expression. It is a language of imagination, creativity and emotionality. What cannot be described in words, artwork helps humans to explain it. Artwork can be in various forms including painting, sketching, sculpting, architecture and much more.
The people who are able to shape their imagination in a beautiful and impressive manner through artworks are known as artists. Some artists have the inexplicable diligence of showing their skills through their work and in the following rundown we have mentioned some famous artists and their work. These most famous artists and their paintings are still considered as "classics" in the history of art.
10-Peter Paul Rubens (1577 – 1640)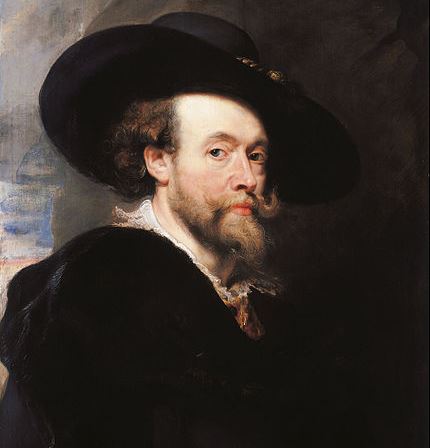 Born in 1577, Peter Paul was an important figure in the artwork of Northern Europe. He was a Flemish artist. Peter mastered himself in wide range of specialties including architecture, metal shaping, sculpting and sketching. He crafted his work mostly in the fields of mythology and allegory. Peter not only produced masterpieces himself but also trained a new generation of artists. To see his masterpieces, one can visit the National Gallery in London and many other art galleries.
9-Jan Van Eyck (1390 – 1441)
He was amongst the oldest era's artists. Born in 1390, Jan Van Eyck specialized in oil painting. He joined hands with his brother to spread his ideas through his paintings. Eyck particularly painted on religious topics and played an important role in the Northern Renaissance in Europe. Apart from this, he also had a deep interest in painting portraits. He had an important effect on many later Netherlandish painters. He died in 1441.
8-Claude Monet (1840 – 1926)
Claude Monet was born in a French family. He developed his artistic skills when he saw the rising trend of artwork in his surroundings. Claude was an artist inspired by nature. He would just relax, observe and then draw out any interesting artwork out of what he saw. His paintings like "Impression, sunrise", "Poppies", "Beach in Pourville" and many more speak out themselves about his extraordinary skills.
7-Auguste Rodin (1840 – 1970)
This was the man who provided a turning point in the art of sculpting. Auguste used stone, ceramic, plaster and bronze sculpting and shaping to create some of the finest pieces of artwork. He was a typical Frenchman and his work is on display at several French art galleries, particularly in Paris. Auguste was a master at crafting and sculpting human models with great naturalism and liveliness. His masterpieces like "The Thinker", "The Gates of Hell", and "The Burghers of Calais" are examples of his extraordinary skills and considered as most famous paintings. All of the mentioned sculptures are on display in Paris.
6-Johan Vermeer (1632 – 1675)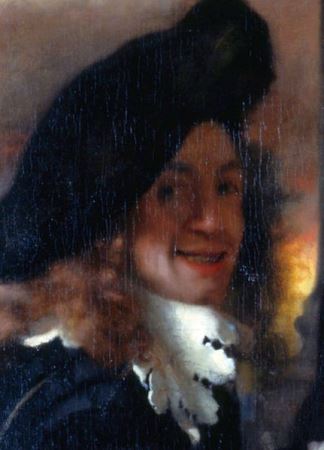 Johan Vermeer was born in 1632. He was a Dutch artist who was a specialist at painting portraits and household scenes. His paintings were mostly marketed by his own father until he lived. After his father's death, Johan took over this task. Paintings like "Girl with a Pearl Earring", "The Art of Painting", "and The Little Street" quickly earned their fame due to their liveliness and impressive originality.
5-Rembrandt Harmenszoon van Rijn (1606 – 1669)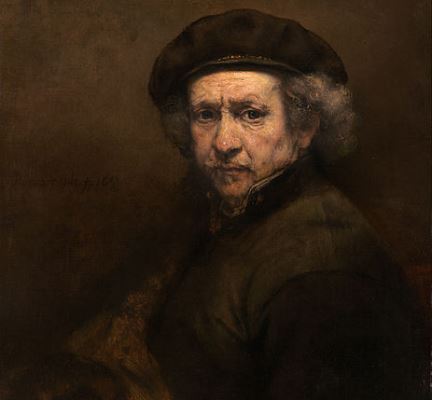 He opened eyes in this world into a rich Dutch family. He was raised in a very good and healthy environment. It was during his university studies that he realized the potential he holds in the arts. He escaped university studies and started formal training in arts. Combined with his religious knowledge, his artwork proved to be worth his talent. He was often referred to as the "magician" who is able to blend ideas with so much integrity with his artwork. He was influenced by famous artists like Vincent Van Gogh. Amongst his best paintings of all time are "The Jewish Bride", "The Polish Rider" and many more masterpieces throughout his era.
4-Vincent Van Gogh (1853 – 1890)
Vincent Van Gogh faced a miserable period in his early life. Despite this, he never stopped following his passion. After being removed from a post in church, he made a promising career in the field of arts. He formally studied painting and art from many great artists. He specialized in painting and drawing. His famous art pieces are on display in many countries throughout the world. Art pieces include "The Starry Night", "Almond Blossoms", "White House at Night" and much more!  However, his mental instability became a major concern for him and he often suffered from fits. The world saw a sad ending to his career as he committed suicide after facing financial constraints.
3-Pablo Picasso (1881 – 1973)
Pablo Picasso is still a very famous artist today due to his brilliant contribution towards art. Picasso belonged to Spain. He came into this world in 1881. Little did anyone know that this man will introduce a new dimension in the field of arts? He was a painter, poet, stage designer, ceramics designer and sculptor. Picasso, along with some other artists, introduced innovation to the art of molding plastics and making valuable and useful instruments and ornaments out of plastic.
An important moment in his success, as an artist, is his important part in the Cubist Movement that helped to give a new dimension to European art and craft industry. He was perhaps the best artist in the 20th century era. Last but not the least; he also introduced the art of "collage" that is still practiced. He lived a long life and died aged 91.
2-Michelangelo di Lodovico Buonarroti (1475 – 1564)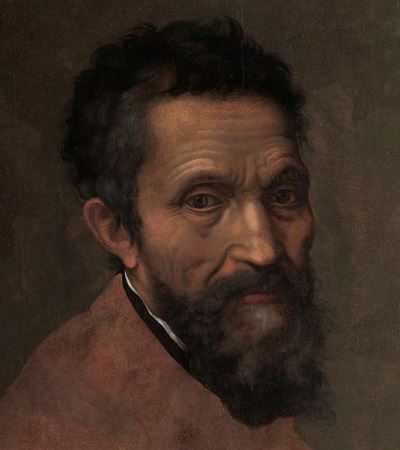 Among all the greatest and famous artists in the world, Michelangelo di Ludovico Buonarroti has a prominent place. An Italian by nationality, Michelangelo played an important role in the development of European art. Born in 1475, Michelangelo made a lot of remarkable pieces of artwork. He also crafted many paintings and pieces of artwork that were used among the Renaissance period in Rome and Florence.
His pieces of artwork included paintings, marble carvings, sculptures, architecture and even poetry. Many artwork historians gave their remarks about him having an unparalleled quality in the field of blending his mind's thought into his artwork. He died in 1564 at the age of 88. The 2nd greatest artist of all time on the list!
1-Leonardo da Vinci (1452 – 1519)
One of the most famous artist in the world, Leonardo da Vinci was a symbol of brilliance, excellence and inexplicable ingenuity! Born in 1452, he was an Italian by nationality. He was involved in almost every possible field, including painting, sculpting, architecture, writing, astronomy, engineering, mathematics and the list goes on.
Regarding his artwork, he became very famous for his work on the renowned painting of Mona Lisa. It is till this date the most lively and most famous paintings of all time. Moreover, his drawings like "The Last Supper" gained him fame in the cultural and religious niche. He died in 1519 at the age of 67 but left inspiration of ingenuity for generations to come! Indeed, the most famous artist of all times!
Some Other Famous Artists:
While classifying the greatest artists of all time some of the other famous artists names that were exceptional for their work are also included here.
11-Salvador Dali (1904 – 1989) Amazing Painter, Photographer, Sculpture, Writer and more. Dali most famous paintings are "The Persistence of Memory", "Swans Reflecting Elephants", "Landscape with Butterflies" and "Melting Watch".
12-Henri Matisse (1869 – 1954) Known for printmaking, sculpturing, painting, collage and drawing. Henri is one of most famous painter for "Nu bleu ", "oman with a Hat" and La Danse.
13-Andy Warhol (1928 – 1987) Famous for Printmaking, painting and cinema. His most notable work is "Chelsea Girls (film), Exploding Plastic Inevitable (event) and Campbell's Soup Cans (painting).
14-Georgia O'Keeffe (1887 – 1986) Was an American artist famous for her paintings of New York skyscrapers, New Mexico landscapes and enlarged flowers.
15-Edgar Degas (1834 – 1917) French artist popular for his drawings, sculptures, paintings and prints. He is best known for his paintings of "The Bellelli Family", "At the Milliner's", "Woman with Chrysanthemums" and "Chanteuse de Café".
16-Caravaggio (1571 – 1610) An Italian painter very famous for his paintings of "Boy Peeling a Fruit", "Young Sick Bacchus" and "Fortune Teller".
17-Pierre-Auguste Renoir (1841 – 1919) A French artist and a very famous painter of his era. His famous work include "Bal du moulin de la Galette", "Luncheon of the Boating Party" and "Nude"
18-Raphael (1483 – 1520) is an Italian architect and painter. His famous paintings include "The School of Athens".
19-Paul Cezanne (1839 – 1906) A French painter known for his famous paintings of "The Bathers", "Rideau, Cruchon et Compotier" and "Mont Sainte-Victoire seen from Bellevue".
20-Marc Chagall (1887 – 1985) Russian-French painter famous for paintings and stain glass. He is known for painting "The Poet Reclining", "I and the Village" and many more.
21-Janet Fish (1938 – Still alive) One of the most famous artist of 21st century and best known for still life paintings. Have a look at Janet Fish work.