Knights are not common nowadays but in medieval times, brave men were knighted on account of their heroism to fight for the state. A knight is often symbolised as a soldier on a horse with heavy armour fighting for his or her state. There have been several hundred knights in history but some stand out as the top. These famous medieval knights have huge impact on their society and changed the world's history with their heroic acts. Let's see what their epic and brave achievements are:
10-Henry 'Hotspur' Percy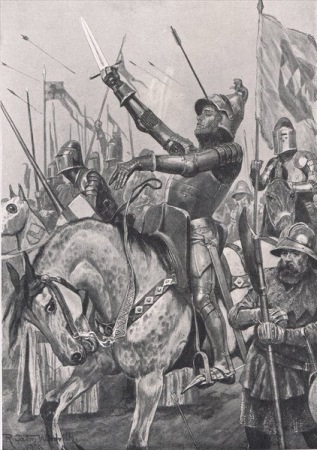 Knighted at just an age of 13, he was greatly admired by King Edward III. He was a born fighter and warrior. Henry was part of the army to lead the expedition to Scotland where he achieved great might for his tactics and skills. He continued his successful career into France as well.
Unfortunately, due to his family's disputes with King Henry IV, he found himself in deep trouble. He fought against his own country but in 1403 he was defeated after a hard fought battle and killed by the English forces in the famous Battle of Shrewsbury.
9-Richard-I
Succeeding his father Henry II in 1189, Richard who was also known as the Lionheart, was a famous knight from 1157-1199. As the name Lionheart suggests, Richard was a brave knight. He was a reputed military commander and this was proved by many of his greatest fights. He succeeded his father as King of England, however, initially he did not stay in England during his reign from 1189-1199.
As judged by the fact:
His daring nature led him to be out of England for the Third Crusade from 1189-1192. Following this, he returned to England but was captured on his way back by the Roman Emperor. After his release in exchange for a ransom amount, his courageous nature did not let him stay in England for too long. This is why he went to France to fight against Philip II. It was during one of the fights in France where he suffered an arrow wound while attacking the Chalus-Chabrol castle. He died of this deep wound in 1199.
8-Rodrigo Diaz de Vivar
Most commonly known as El Cid, he was born in 1043. A Spanish knight by nationality, El Cid is known to be a brave knight with vital role in gaining independence against Arab Moors.
You might be amazed:
El Cid was the name given to him by the Arab Moors which became his commonly known title. El Cid means the Lord. This name was given to him on account of his inexplicable bravery and great military might. His freedom fight against Arabs gave him particular fame to conquer the city of Valencia in 1094. He then became the ruler of this city.
Since El Cid was childless and due to some other consequences including the throne being passed on to his brother, he lost his power and rank. He was ultimately sentenced to exile in 1081. In exile, he helped Muslims of Zaragoza to defend against Aragon and Barcelona. Over the years, his real mission was to conquer the city of Valencia to re-enter from where he had been exiled. Following the successful capture of Valencia, he ensured that Christians and Muslims both live in a friendly environment. He died in 1099.
7-John Hawkwood
John Hawkwood became a famous knight during the Hundred Years of War from the English side. He fought during the 14th century. John was a longbowman fighting under Edward III. He is known to have a major role in the famous Battle of Crecy and Battle of Poitiers. Following this battle, he joined the Great White Company which he led to cross into Italy. He became the captain of this company in 1363.
After crossing into Italy, he worked and bravely fought for many armies like the Pope, Milan and Florence. He ended his knight career in Florence. He died in 1394.
6-Bertrand du Guesclin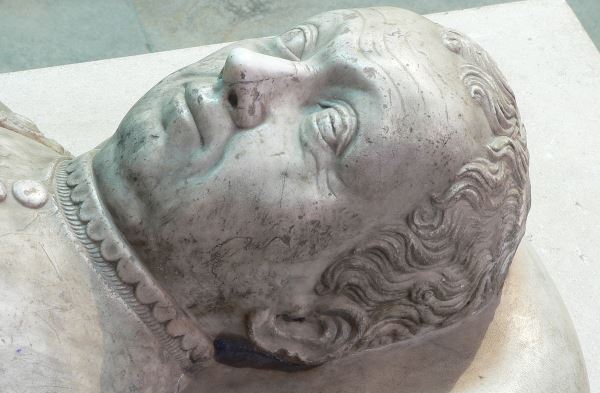 Born in 1320, Bertrand is hailed as one of the most famous medieval knights in French history. He holds a special stature in the famous Hundred Years War against the English. His bravery led him to attain an important position in the French system i.e. constable of France in 1370.
His great strategic planning ideas made him a hero in French history. He knew how to diplomatically avoid battles with the English when they had a weak force. As soon as they built a stronger hold, he fought with the English to ensure English defeat.
His famous achievements include the successful defence of Rennes in 1364 and his victory at Cocherel in the same year. He died while on a campaign in Languedoc in 1380.
5-Joan of Arc
One of the few renowned female knights of all time, Joan of Arc also known as The Maid of Orleans, was born in 1412 in France. Though having a short period of war, she is believed to have a great impact on the defence of France against British invasion during the 100 years of war.
It might astound you:
At just an age of 18, she led the French army to defeat English at Orleans. She came out to be a French national heroine due to her courageousness. However, in 1430 when she was sent to confront the Burgundian upheaval, she was thrown off her horse and finally captured by Burgundians. She was then later sold to the British for 10,000 Francs.
Due to lack of support from the ruler of France at that time, she found herself with no support at all. After several public and private trials, she was charged with heresy and was burnt to death in 1431. After her death, an investigation in 1456 declared Joan of Arc as a martyr and was proved innocent. In 1920, she was declared as a saint of France.
4-Alexander Nevsky
Alexander Nevsky is the most celebrated knight in Russian history. He was born in 1220. He became the Prince of Novgorod and Grand Prince of Vladimir. His military might and real strength established after successfully defeating the Swedes on the Neva River in 1240. Following this, two more events made his heroic image even stronger: first he successfully defended Russia from invasions from northern side. Secondly, he defeated Teutonic Knights in the Battle of the Ice in 1242 i.e. two years after defeating Swedes.
Not only was he a great knight and a great military leader but was also a great political leader. This was proved by his successful negotiation with Mongols who invaded Russia from the east. He died in 1263 and has since then been hailed as one of the most famous medieval knights in history.
3-William Wallace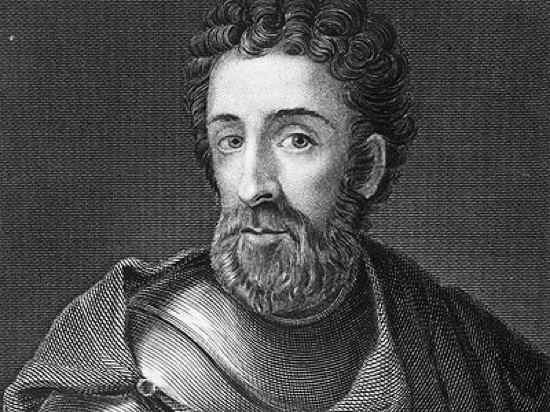 William Wallace has a great stature in the Scottish Independence Wars during the late 1200's and early 1300's. The start of his heroism for Scottish started when he killed an English sheriff of Lanark in 1297.
His efforts for freedom had started from a very young age of 27 when he had witnessed his own country lose its freedom to England. He had a major role in leading the Scottish against Edward I of England and inflicted a major defeat for the English at the famous Stirling Bridge. For this reason he was named as the Protector of Scotland.
However, shortly after this heroic win, he was himself defeated in Battle of Falkirk. This led him to take shelter at many places to escape the English but he was finally captured in 1305. He proved his courageousness and will power by not submitting to English rule even after being captured. This famous knight was eventually brutally executed by the English but his efforts paved way to eventual success. 23 years after his execution, Scotland achieved its freedom. This is why William Wallace is hailed as one of the most famous medieval knights in history.
2-Edward of Woodstock
Given the name of the "Black Prince" due to the famous black armour he wore during fights, Edward was born in 1330. Though he never became the king, his role as the Prince of Wales from 1330-1376 was of a famous and brave knight. One of the most famous middle ages knights, Edward had a major impact in the 100 years of war against France. One of the major victories he achieved was alongside his father King Edward III at the Battle of Poitiers in 1356.
He frequently led other expeditions too against Spain. He led a remarkable victory against the French at the Battle of Crecy at a mere age of only 16. Edward died in 1376 due to which he couldn't become the king as he died before his father but his heroism and valiant image is till this date very famous.
1-Sir William Marshal
One of the most famous knights of the round table, a brave and loyal knight William Marshal was born in 1146. His loyalty is renowned because he worked under five English kings. He was knighted in 1166 and following his heroics, he is regarded as the best knight ever by the people of that era and even now.
He was trusted so much that the King Henry II appointed him as the protector of his eldest son. During the uprising of Henry's sons, he remained loyal to the king and helped him retain his throne. Moreover, he used his loyalty to support his bravery by fighting against Richard the Lionheart's Brother John in seizing the throne. However, after Richard's death, he himself fought for John to ensure that he becomes the rightful king. He fought under him in the First Barons' War and died in 1219 after a heroic and loyal career as a knight .