Whether choosing ammunition for defensive purposes or being just an enthusiast in this field, it's always difficult to classify the top cream of all the various types of best shotguns out in the market. Shotguns are ranked and classified according to their ranges, size of bullet, barrel length, design, reliability, value for money and various other factors like speed of loading ammunition, all depending on the purpose that it is intended to be used for.
Classifying the different types of shotguns into 4 simple categories for everyone to understand, they primarily fall into the following categories:
Single Shot: Generally being the least expensive, the short come for this particular shotgun is the fact that only one shell (bullet) can be loaded at a time and for the next shot, the user would be required to load again thus consuming time and wasting energy.
Pump Action: Being the most reliable and somehow economical too, this type uses the fore-end pumping method to eject the used shell and then load another from the magazine tube into the chamber.
Auto-loader: Though less reliable, this type of shotgun is easy to use by a common man because the only thing you need to do to fire the shell is the mere pull of the trigger.
Double barrel: The most expensive of all shotguns, they are manufactured in two designs, one being the over and under double barrel design while the other being the horizontal double barrel designs. They are particularly known for their reliability, speed and accuracy.
Coming to the point of classifying the top 10 best shotguns of the present time, the classification is based on quality and price and keeping in view the above mentioned factors, the following can be termed as the finest shotguns in the world right now:
10-Beretta's Xterminator

Beretta's Xterminator 3 1/2-inch waterfowl gun is simple, easy to maintain and with its soft shooting it becomes a good choice for the amateur. Its rust-resistant "Aqua" coating, totally weatherproof makes it good for humid environments. Inside the gun lies one of the greatest gun systems ever. The gas system consists of just three parts, and the return spring is located on the magazine tube, where it's easily accessible. The kick-off recoil reducer works so well that this is one of the only few guns that will shoot the 3½ inch magnum at great accuracy.
9-The Tackdriver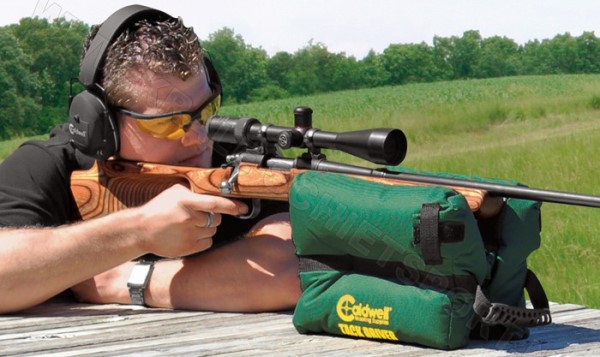 Though a shotgun, this was built on the architecture of a rifle. Consisting of a glass-bedded action, a free-floating barrel, a McMillan fiberglass stock, and a rifle trigger, it has all that it takes it to become an extremely accurate shotgun with the capability to target minute objects.
8-Winchester Model 1200
Dating back to the 1960's, Winchester introduced a version of this gun that one could use for everything. It had easy-to-swap tubes called "WinChokes" that screwed flush into the barrel. It was by far the most commercially viable and successful interchangeable choke system.
7-Mossberg 835
Priced at a mere $650, the Mossberg 835 with a sturdy steel rib-mounted peep sight from Marble Arms promises to be a top choice in a low range. The gun consists of a double-ring rear sight and a fibre-optic tipped blade on the front. Like one would expect from any other top shotgun, it is fast and highly intuitive to use. Indeed a great choice for the turkey hunters out there!
6-Syren Velocity XLR5 Waterfowl
When talking about shotguns, the use of such guns is common amongst women too and therefore, aspiring to build shotguns that are easy to use by women has been one of the top priorities of shotguns manufacturers. The Syren Velocity XLR5 consists of a Monte Carlo stock to suit women's longer necks, a shorter length of pull, a toed out stock and a tighter grip radius to suit women's little hands and miniature thumb sizes to ensure accurate and easy shooting. On the price scale, it falls at $1999 which is somehow reasonable considering its capabilities.
5-Benelli 828U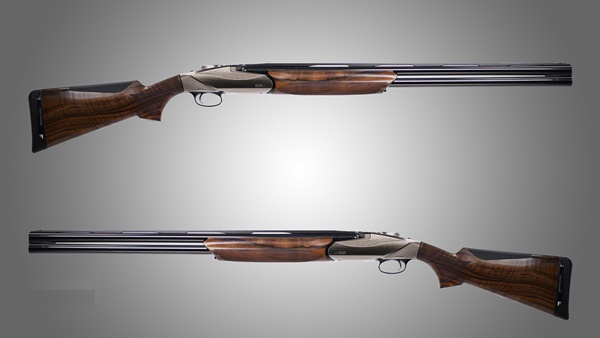 This shotgun paves its way into the top 10 due to its light weight comparative to other over-under double barrel guns. It weighs just 6 pounds, 10 ounces. It is a tactical 12 gauge pump shotgun with an option to choose between 26 or 28 inch barrels priced at $2499 for black version and $2999 for silver version.
4-Beretta DT 11
This shotgun makes itself in the top list particularly due to its manufacturer's special Steelium alloy used for its barrel.  Steelium barrels result from a unique process of patented tri-alloy steel created for optimal ballistics. Its special purpose is for shooting clay targets and is distinguished amongst many guns due to its economical price tag of $8,050 which is much less than many guns of this calibre in the double barrel class and the fact that it has won various different world competitions makes it a top notch especially for clay sporting.
3-Beretta A400 Xplor Unico
Introduced in 2009, Beretta introduced a semi-automatic design shotgun that is gas operated. It uses smaller piston technology to operate using less gas. Moreover, its capability to be able to use various kinds of shell without the need of being adjusted gives it the quality of being really adaptable to various different uses. It's priced at $1,755 which is a reasonable cost for a gun that has aluminium padded barrel which can be anodised in various different colours to acclimatize to various uses.
2-Benelli Super Black Eagle II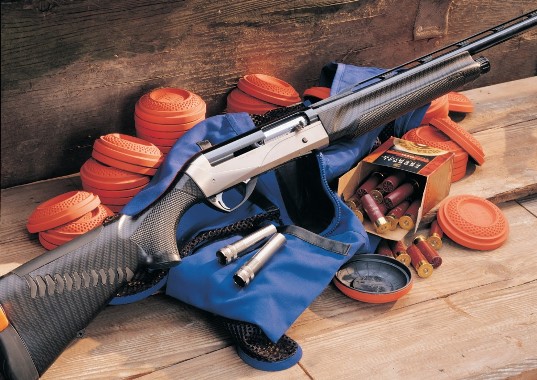 Renowned for its ruggedness, this gun uses very few moving parts making it a pick for even the most rugged and strenuous conditions. It is basically designed on an architecture of 1903 that uses the recoil forces of the fired shell to operate and give great reliability.
1-American Connecticut Shotgun A-10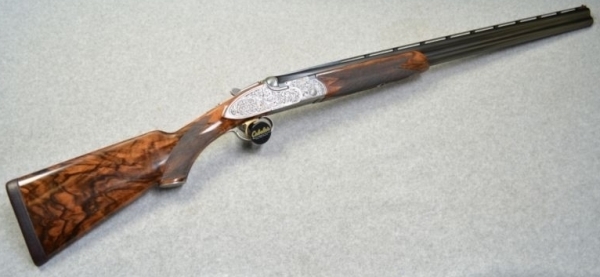 Priced at $7,995, A-10 tops the list of best shotgun because it consists of all the qualities that one will expect from a shotgun that is priced almost 10 times the price of this shotgun. The particular speciality of this shotgun is its side lock action and quick loading capability.
Bonus: And here is a bonus shotgun for you. Include it in your shotguns inventory.
The Desert Island Gun

Any mechanical device including guns must be quickly detachable and when this is considered, Desert Island or 870 becomes one of the best shotgun choices in this regard as it can be disassembled within minutes to fix any ailments with its functions. Introduced in 1950, it still proves to be a mammoth amongst the guns of its class with many improvisations introduced (870 tactical, 870 combat) till present. It is considered to be one of the most suitable shotgun for home defense purpose.
Top 10 Best Shotguns in The world
American Connecticut Shotgun A-10
Benelli Super Black Eagle II
Beretta A400 Xplor Unico
Beretta DT 11
Benelli 828U
Syren Velocity XLR5 Waterfowl
Mossberg 835
Winchester Model 1200
The Tackdriver
Beretta's Xterminator
What is your list of best shotguns? Which shotgun is best for home defense? Tell us in comments below.