Have you ever seen cute baby animals compilation?
These animal babies are so small and fluffy that they will make you go 'Awww"?
It is in human nature that they like innocence and cuteness. Cuteness and innocence more often associated with the childhood. Human always have a very deep connection with animals. Like human's child, animal babies are cute and lovable. We have collected 61 most cute baby animals photos for you.
Seeing these adorable baby animals will surely warm your heart instantly.
1-Baby Bison
2-A redhead Baby Squirrel
3-You can't get any cuter than this darling baby Skunk
4-This tiny baby Turtle
5-This Sleeping Beauty Baby Buffalo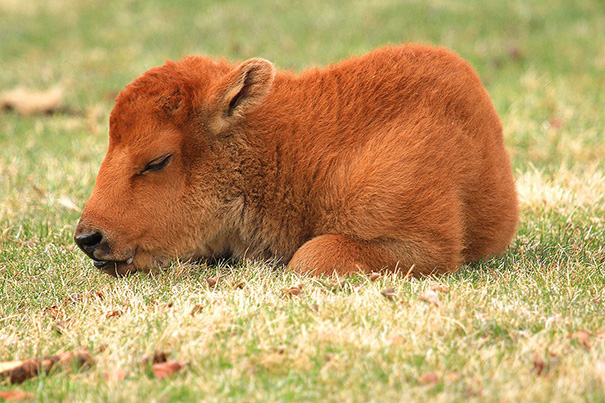 6-This Puss in the boots is baby black footed Cat
7-This Puppy love the snow.
8-This little baby Elephant
9-This little sweet angel is baby chipmunk
10-This little Lamb
11-This little army of baby Prairie Dogs
12-This little alien buddy aka Baby Giraffe
13-This gorgeous red Panda Cub
14-This fluffy Frogmouth Chick
15-This baby fox is absolutely darling. Who would raise him?