Did you ever see some of the most funny resignation letters and videos?
Have you ever written a resignation letter? No? Let me tell you that there are few brave ones who quit their service like a Boss. Giving a resignation letter is an art of life.
From desk jobs to most dangerous jobs, everyone needs a good job that has low stress and high salary. In search of better one people often quit their job and start a new one. Resignation letters are seems to be a serious thing. But some people do it in a unique and hilarious way. Let's check out some of the most funny resignation letters and videos ever. These unusual and unconventional resignation letters will make quit your job like a boss. Can't believe? See yourself!
1-Funniest Resignation Letter Ever Written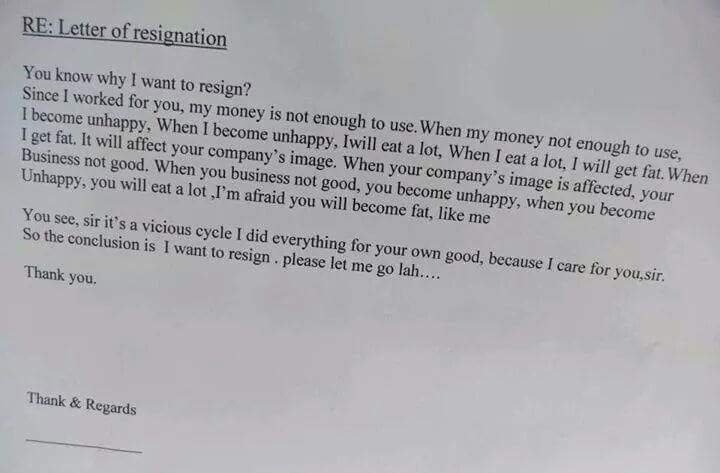 When you have a very solid reason to quit your job. Indeed this is one of the funniest resignation letter ever written.
2-Flushing You out of My Life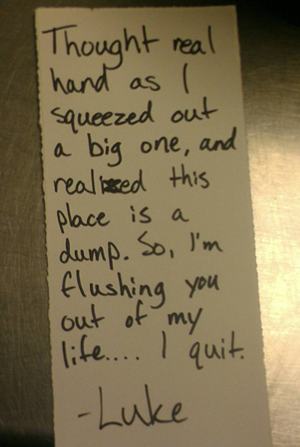 3-These 4 "Magical Words" are enough to quit the job.
4-When Boss think your are "Inconsistent"
5-When you have too much ……. velocity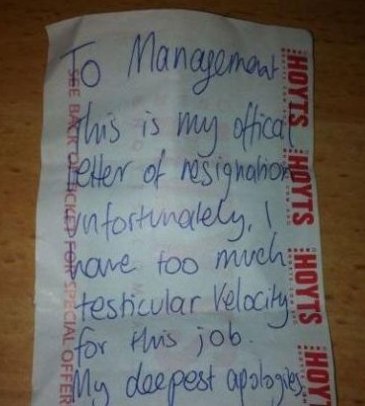 6- Must be the last person who still played Farmville
7- As long as you have another job ready, then it is all good.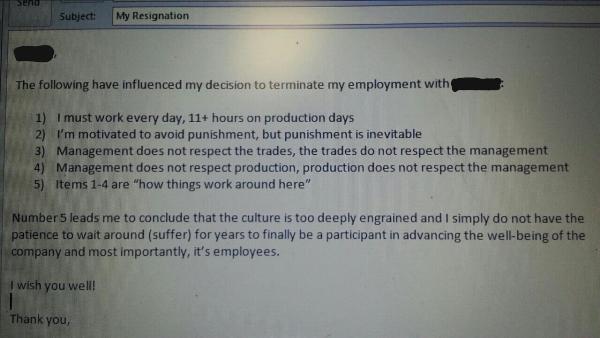 8-This guy did it an epic way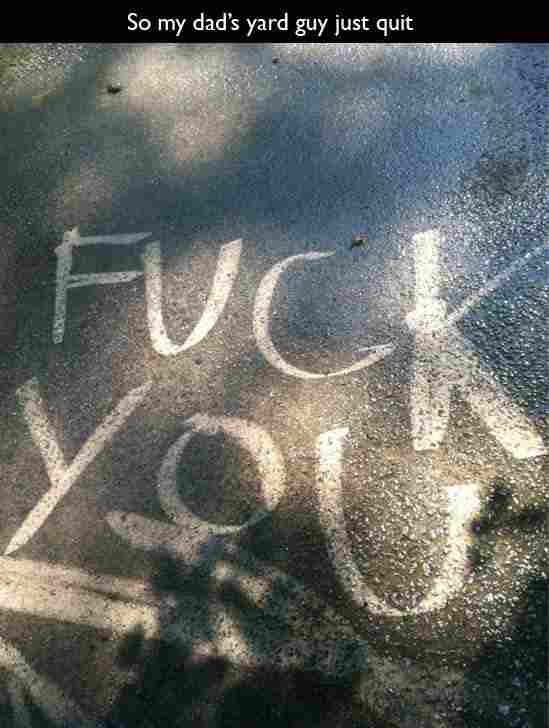 9-Quitting in theater should be fun
10- This programmer who created his own version of Super Mario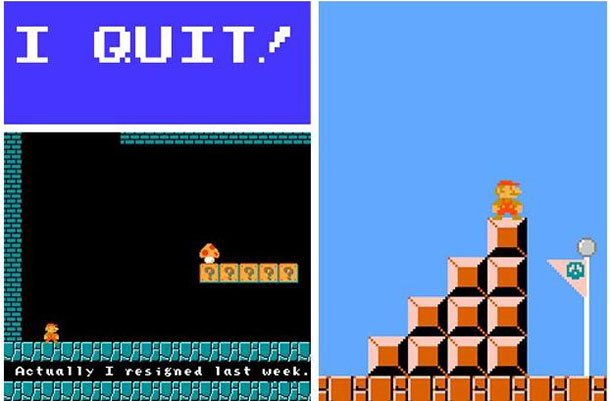 11- This UBI Soft Programmer who created an animated film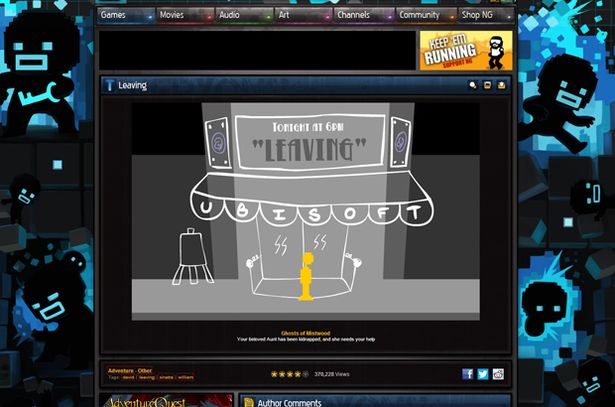 12-He knows someone who had their head explode
13-These red words are SHOCKING
14-Quitting like a real "BOSS"
15-And then he took the ladder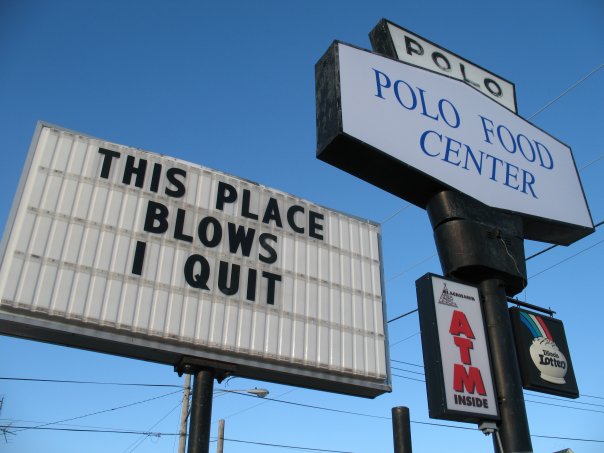 16- Presenting the white iced resignation cake as normal resignation is too main stream.
17-This printer resigned today
18- When you hack your Boss computer
19-This one is a nice frame
20-This Receipt
21-A snowman you will not be. Not yeti.
22-I QUIT! But i still coming in the Christmas party.
23- When your boss don't come in time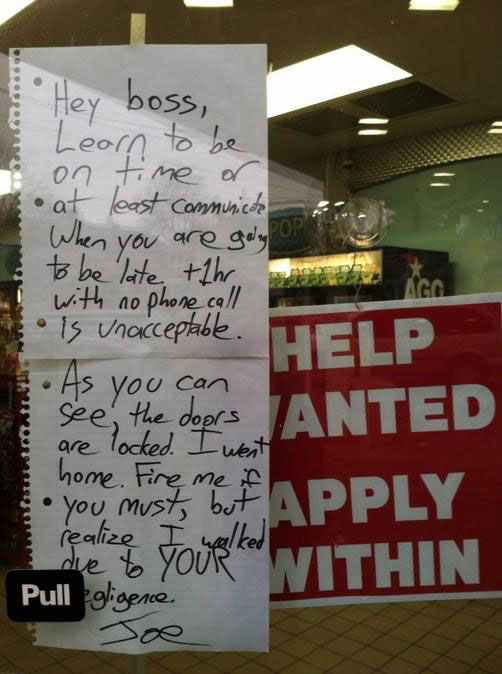 24-The most cool way to quit your Job
Check some of the most funny resignation videos.
25- Do what you love
26- The most epic way to quit your job.
27- This is one of the most hilarious resignation video
https://www.youtube.com/watch?v=qQpno0w1wM0
28-Quitting the Job while dancing and singing
29- Okay. Quitting through lyrics
30-The reaction at the Boss face says it all
31-This 18-year-old's resignation letter from the Mormon church
https://www.youtube.com/watch?v=cCUNsVRuzFc
Are you frustrated with your job but not able to quit it? Watch this video. It may give you some relief.;)