Lara and Mara are not your everyday supermodels you see on different media networks, but their unique appearance has stunned the fashion industry. Just 11 year old twins from Sao Paulo, Brazil have a disease called albinism. This illness causes a lack of hair and skin pigment, and they accept it bravely.
Bawar twin's got attention of a Swiss photographer Vinicius Terranova back in 2016. As a personal project which she named Flores Raras (rare flowers). Vinicius photographed the siblings, including their elder sister, Sheila, who doesn't have albinism. The main theme of this project to showcase how amazingly beautiful the diversity can be. Well, that photo-shoot gone viral and Lara, Sheila and Mara have been signed to model of brands like Bazar Kids, Insanis and Nike.
Check out this wonderful family below and surely you will get amazed.
These 11-year-old siblings have albinism, a disease which causes hair and skin to lack pigment – and they're unimaginably gorgeous
Both 11 year old, Lara and Mara were born in São Paulo, Brazil, their parents originated from Guinea-Bissau in West Africa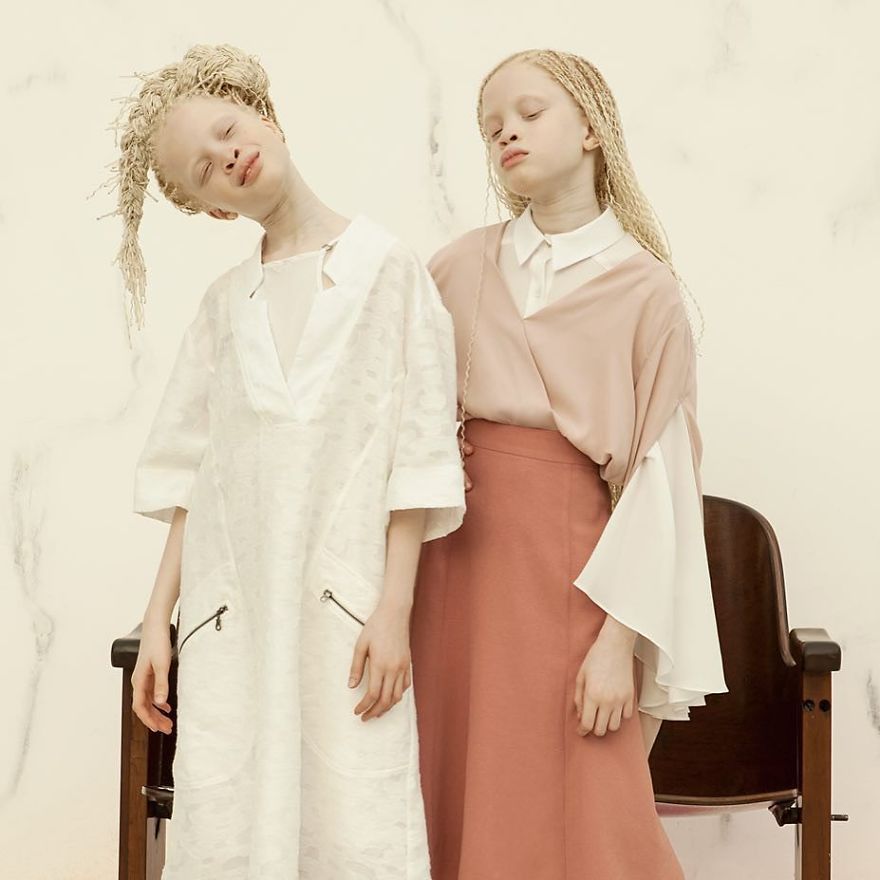 Their unique pale resemblance get the attention of Vinicius Terranova, a swiss photographer who lives now in São Paulo
The chance is 1 out of 17,000 for a child to be born with albinism. It is almost impossible that someone will give birth to twins with albino.
It was a personal project of Terranova to photograph both of them which she titled as Flores Raras, means rare flowers.
"My art represents the beauty in diversity and both the literal and symbolic extensions of empowerment," as she wrote about the project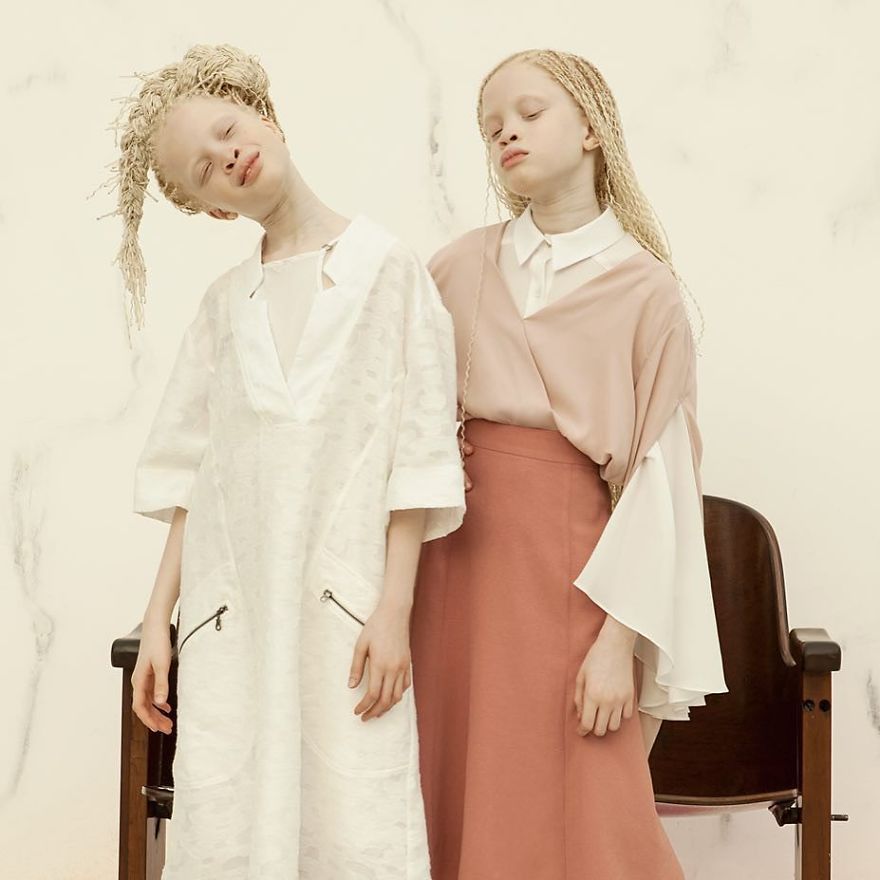 "We feel albinism is pretty, we love our hair, eye colour and skin tone," The twins told Brazilian media
The twins get signed by big fashion brands like Nike, Bazar Kids and Insanis.
Their elder sister, Sheila, a 13 year old doesn't have albinism, but has also been signed to model with her younger sisters.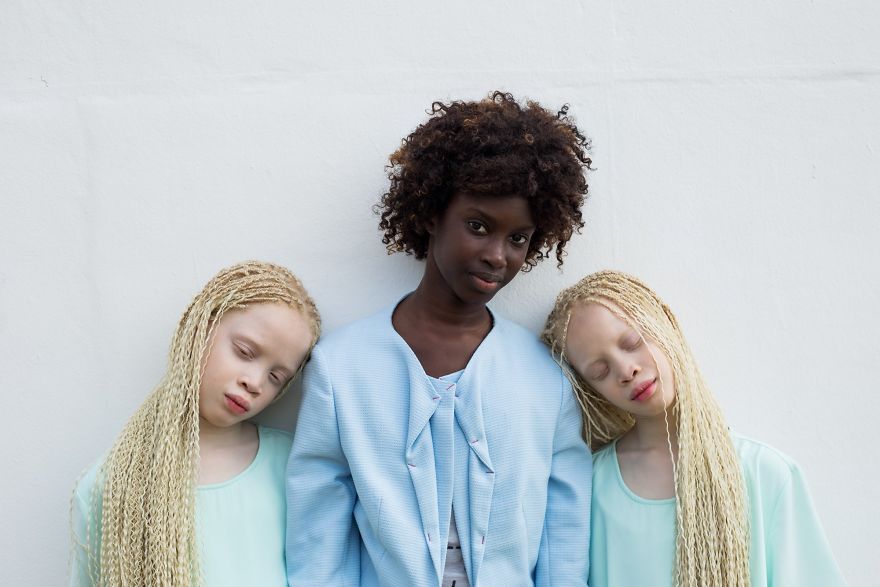 These Albino twins models are also running an instagram account with over 21,000 followers.
More Info: Instagram (h/t: BoredPanda)