There was a time when football was played with passion and love for the game. Everything was simple. The players didn't leave their teams for a better salary package and stayed loyal to the fans and the club. Since business got involved in the game, things have gone a bit nasty. Loyalty is for money only. The team that throws the highest amount gets the player. The recent raid of China for the stars in Europe has given many surprises to the soccer world. A player like Oscar, although he is a very good player, isn't worth $70 million as a purchase price and a $25.5 million salary per year. Footballer's wages is a primary topic while discussing the earnings of soccer players. Famous soccer players always get a great compensation from their clubs. Here is a look at the top 15 highest paid Soccer Players in the world in 2017.
15. Paul Pogba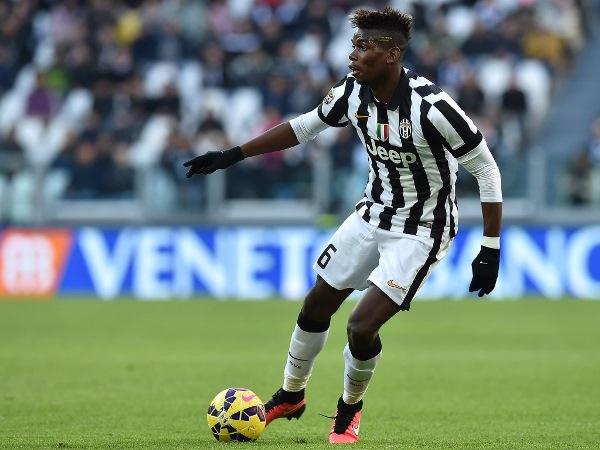 Pogba made a big money move in the summers of 2016 as he returned to the Old Trafford from the Juventus stadium. The Italian team got him recognition around the globe and he featured in the FIFPro World XI of 2015. So obviously a handsome salary package would have motivated him to make the move. His current contract with Manchester United pays him $19 million per annum. He is the highest paid player among the red devils.
14. Givanildo Vieira de Sousa aka Hulk
Hulk by name, Hulk by game. But not a talent for which a club might pay $20.4 million annually, that's $392,000 per week salary. Hulk made a move from Zenit to Shanghai SIPG in 2016 which made him one of the highest paid Soccer Players in the world. Hulk, who is near the end of his career, agreed on a move to the Asian country. He wasn't winning any glory at his former club, so why not make a move to a country where football is much easier and will earn you loads?
13. Cesc Fabregas
The World Cup winner Spaniard had an eventful career up till now. He topped very early at the English club Arsenal and became a crucial member of the squad. In 2011, he joined his former club FC Barcelona and couldn't perform up to the expectations he brought along. In 2014 he traveled back to London, this to the Stamford Bridge, local rivals of his former club Arsenal. He took the premier league by storm as he lead Chelsea to the premier league title in 2015. But another dramatic turn came in his career as he is on the bench for 2 seasons now and is performing very poor. Well, that doesn't affect his wages as he continues to receive $16 million from Chelsea and $21 million overall through endorsements.
12. Eden Hazard
Although the Belgian attacking midfielder Eden Hazard didn't perform up to the expectation in the last season, he still earned $18 million in 2016 from Chelsea. His total earnings grossed to $22 million. He is back at his best under the Italian boss Conte and is leading the title race with Chelsea FC. The club might want to tie him for long and offer a new contract with increased wages. But he might make a move to a club like Real Madrid.
11. Luis Suarez
One of the most lethal strikers in the world Luis Suarez is in the 8th spot of the list. Suarez joined FC Barcelona in 2014 after winning a golden boot with Liverpool. When he joined the Catalan club, Suarez was banned for a couple of months due to his misconduct with the Italian defender Giorgio Chiellini during the World Cup 2014.
He struggled in the start but formed one of the deadliest attacking trios in football with the Brazilian Neymar Jr and Barcelona's number 10 Lionel Messi who shifted to the right wing in order to allow the upcoming Uruguayan to play as a center forward. He won a treble in his first season and was the club's top scorer for the 2015/16 campaign. Among the highest paid footballers in the world Suarez get massive $23 million income is completely justified for the role he has at the club and the name he has in the footballing world.
10. Sergio Aguero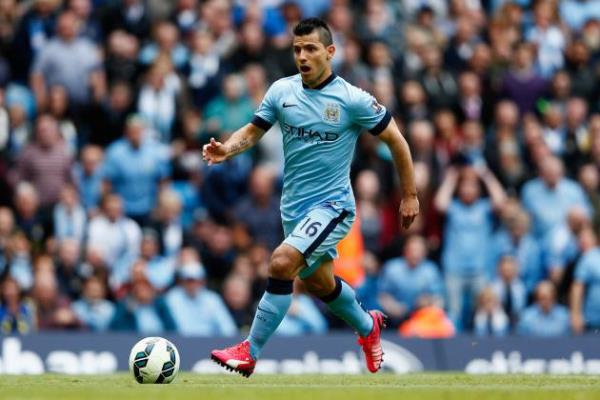 Sergio Aguero is one of the best strikers currently playing in the premier league and might be among the greatest strikers in the premier league by the end of his career. Aguero has an image of that of a greedy player, attracted towards personal glory and money. His move from Atletico Madrid to Manchester City back in 2011 had the massive salary package as the motivation. In 2016, Aguero earned $24 million out of which $ 17 million came from Manchester City.
9. Ezequiel Lavezzi
Ezequiel Lavezzi is yet another big name signing a big deal with Chinese club Hebei China Fortune. Lavezzi salary is decided to be $25.5 million. This is another lucrative offer from china to Argentinian footballer. Lavezzi deal with Hbei surely makes him the world's best paid soccer player.
8. Oscar dos Santos Emboaba Junior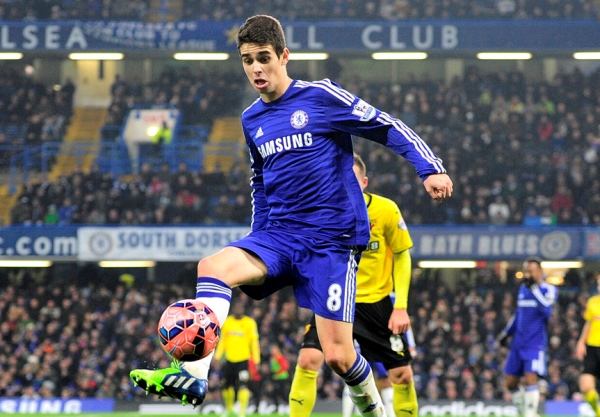 Hulk's countryman Oscar recently left Stamford Bridge after being benched for 2 consecutive seasons. Although Oscar has immense talent, but none of his qualities justify the big price Shanghai SIPG paid for him. Moreover, he is earning $25.5 million a year in China. Whereas, players like Luis Suarez, Gareth Bale, Neymar Jr, Toni Kroos, and Luka Modric earn less than him. Football can be unfair sometimes.
7. Wayne Rooney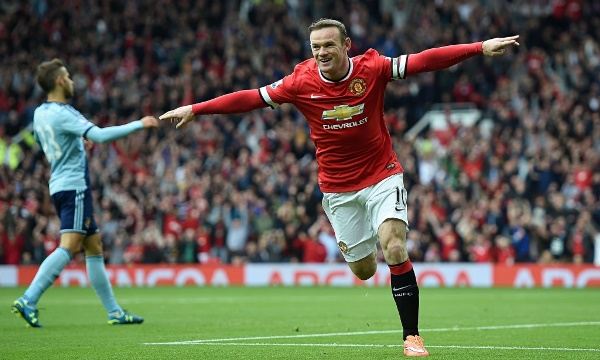 The England-born versatile player and Manchester United's number 10 Wayne Rooney appears on the 7th place in the list of highest paid soccer players with an annual salary $20 million from Manchester United and $26 million in total. One of the highest paid footballer in England, Rooney is certainly not in form at the moment and has lost his charm as a striker; he is still the heart of Manchester United's midfield. He has survived at the club under 4 managers; Sir Alex, the one who brought him to the Old Trafford, David Moyes, Luis Van Gall, and the Portuguese manager Jose Mourinho who is currently having a good time at Manchester United.
6. Gareth Bale
Neymar wears FC Barcelona's number 11 t-shirt and so does Gareth Bale at Real Madrid. Both the players joined their current clubs in 2013 and play as wingers. In short, What Neymar Jr is for Barcelona, Gareth Bale is for Real Madrid. And they have the similar amount of income. The Welshman pocketed $24 million past year from Real Madrid as wages and bonuses. He is the 6th highest paid soccer player on the planet as he earned a total of $34 million.
5. Neymar Jr
Neymar, One of the highest paid football player from Brazil joined FC Barcelona as a young prospectus. But he has now grown up as a mature player and is enjoying success alongside his team-mates, Messi and Suarez. At the age of only 25, Neymar is the number 10 of a national team like Brazil and has the captain's armband. Recently, he has renewed his contract with the club after a spectacular 2015 in which he won a treble, got himself named among the 3 best players of the year and featured in the FIFPro World XI. Being the future of football and having a dashing personality, Neymar has landed big endorsement deals and is earning loads. He was paid a massive amount of $14 million by Barcelona and earned a total $37 million in 2016.
4. Zlatan Ibrahimovic
The Swede conquered France as he arrived in Paris to join Paris Saint Germaine in 2012. Before his arrival, PSG only had 2 League titles, last one in 1994. Since 2013, PSG has won 4 consecutive league titles and has been the dominant force in the country. So the impact of the big Swede is crystal clear here what a player he is and how he can make an impact, not only in a game but in the whole league and country football. No surprise that he is paid according to his talent and abilities. According to Forbes, Zlatan earned $30 million in 2016 as salary and bonus from the club and $37 million in total.
3. Carlos Tevez
The 32 years old Carlos Tevez returned to Argentina to play for his childhood club Boca Juniors in 2015 after a highly successful career in Europe with several heavyweights like Manchester United, Manchester City, and Juventus. After playing for 1.5 years, Tevez received an offer from the Chinese club Shanghai Shenhua. This move made him the world's highest-earning footballer with an annual salary of $39.4 million, $9 million more than the best player on the planet Zlatan Ibrahimovic. He is also highest paid soccer player per week as his weekly salary is $757,000. Caelos Tevez ranked at number one spot among most paid soccer players in China. Tevez is losing his fitness as he is aging and it is expected that he will hang his boots within 2-3 years.
2. Lionel Messi
Among the best soccer players throughout history Lionel Messi is always considered as legend. Cristiano Ronaldo's arch rival Lionel Messi is the runner-up in the list. He has been playing at FC Barcelona for the past 13 years at the senior level and no one is unaware of his contribution to Barcelona's success in the past decade. He is the club's number 10, club's all-time top scorer, and the reason for the success of Barcelona. If you talk about the Lionel Messi salary, he surely deserves to be paid $51 million a year by Barca. His total annual income in 2016 is $77 million, 6 million less than his rival Portuguese.
1. Cristiano Ronaldo
On the first place is Cristiano Ronaldo. The 4 times Ballon d'Or winner has a net worth of around $280 million which makes him the wealthiest soccer player on the planet as well as highest paid footballer on earth. Along with increasing his goal scoring tally, Cristiano Ronaldo also increases his bank balance with the endorsement deals with a number of big names like Nike. Moreover, he owns a hotel in Portugal and his clothing line named as CR7 style. These 2 business ventures also contribute greatly to his annual income.
Cristiano is the highest earning Soccer Players through endorsements and other business ventures. The biggest contribution to his bank account comes from his club, Real Madrid. He was paid a total of $53 million by the Los Blancos side in the form of salary and bonuses in 2016. Cristiano Ronaldo salary is the highest among all soccer player of this era. One of the best soccer player in the world Cristiano is highest paid footballer per week with a weekly salary of £365,000 after tax. His total income last year was $82 million. CR7 continuously won the highest earner soccer player in 2015 and 2016.
Top 15 Highest Paid Soccer Players in The World
| | | | |
| --- | --- | --- | --- |
| NO# | PLAYER | WEEKLY | YEARLY |
| 1 | Carlos Tevez (Shenhua FC) | £615,000 | £32 million |
| 2 | Ezequiel Lavezzi (Hebei China Fortune) | £400,000 | £20.8 million |
| 3 | Cristiano Ronaldo (Real Madrid) | £365,000 | £19 million |
| 4 | Lionel Messi (FC Barcelona) | £350,000 | £18.6 million |
| 5 | Gareth Bale (Real Madrid) | £320,000 | £17 million |
| 6 | Hulk (Shanghai SIPG) | £320,000 | £15.3 million |
| 7 | Oscar (Shanghai SIPG) | £290,000 | £15 million |
| 8 | Neymar(Barcelona) | £289,000 | £15 million |
| 9 | Paul Pogba (Manchester United) | £260,000 | £13.5 million |
| 10 | Luis Suarez (Barcelona) | £240,000 | £12.5 million |
| 11 | Zlatan Ibrahimovic (Manchester United) | £227,000 | £11.8 million |
| 12 | Wayne RooneyWayne Rooney (Manchester United) | £220,000 | £11.4 million |
| 13 | Sergio Aguero (Man City) | £200,000 | £10 million |
| 14 | Eden Hazard (Chelsea) | £185,000 | £9.6 million |
| 15 | Cesc Fabregas | £156,000 | £8.112 million |