How to propose a girl?
Do you really thinking about the solution then this article will surely help you and solve your problem. If you think you have found the right partner for you and now it's time to say those three magical words to her. But not sure; how to propose a girl for the first time? Or what is the best way to propose a girl?
Well we have discussed top ten tips and working formulas to propose your girl in a right way. You need to set a complete game plan before the execution of your proposal. So that a perfect proposal become result oriented. Give a read to these tips and at the end you will definitely learn the art of how to propose a girl for marriage.
1-Decide When to Propose
It is very important to know what is the best time to propose a girl. In a relationship when you feel that you are on such stage where sending a proposal is necessary. Do it at that time. If you delay it the outcome may be different. A research report suggests that in a relationship girls usually can't wait much longer for a marriage proposal. So decide yourself. Is it correct time to say her "I Love you"?
2-Be Who You Are
On proposing her be confident and don't panic. It's a big day, so put your best foot forward. Don't over think. Don't take too much pressure regardless of results. Make sure you dress up accordingly as it is not the normal day in your life. You are going to take someone's attention. Be prepared for that. Be normal and act like a confident man. Take a deep breath and say your heart emotions.
3-Figure Out Your Girl
The most important step in proposing a girl is to figure out her. Who she is? What she wants? What are her likes and dislikes? Which thing makes her happy which makes her angry? If you know her completely you will able to do it more properly.  Make it personal to her.
4-Create a Romantic Situation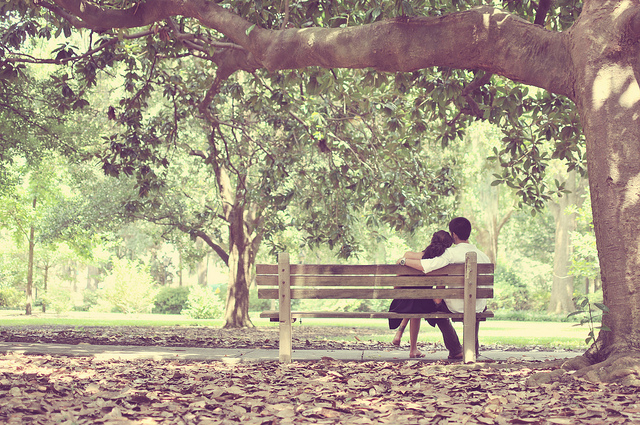 Girls are romantic. They love romantic things as well. Creating a romantic situation is very necessary. The cool and quiet place help you to express your feelings very easily. So always select those places. You can propose her on a beach or can arrange a candle light dinner. You can also propose her during picnic in the park or during a long drive in the rain is the perfect way to propose your girl.
5-Be Creative While Proposing a Girl
Being creative helps you a lot. If you use your creativity in a proposal, it is sure that it will work. Be creative and propose her on a very special day, Send a Proposal Video to her, send her proposal quotes, create a voice note for her and send it, Write down a love letter, propose to her through WhatsApp, propose her on the place where you met first time, radio proposal is another option, banner proposal, proposal during a movie break, propose a girl on text and Facebook. You can also use a tattoo design of her name to propose her. These are few methods to propose your girl. However you can improvise as per your skills.
6-Surprise Her
Believe me, girls love surprises. Surprise her and it will really work for you. Surprise makes her happy. This method is considered to be one of the best ways to propose a girl. Some of the methods you can use to surprise her are; proposing with scrabble tiles. If you are a Geek; Use technology and with propose her with a bar-code, surprise her by hiding In a box.
7-Use the Occasion
Using the occasion is the best way to propose a girl. Suppose there is a birthday party planned and she is much happy and enjoying and you suddenly approached her and propose her. This is a sure surprise for her and in a happy mood she will accept your proposal. Use the occasion carefully. Check out her mood and the surrounding environment. If suitable then implement your plan.
8-Buy a Special Gift for Her
Girls likes gifts from their beloved ones. Giving a gift is a great way to express your feelings for someone. Make it a habit and your girl will never leave you. Thinking of how to propose a girl? Buy a special gift for her. That special gift can be chosen according to her likeliness. What she likes the most? which thing makes her happy? Think and choose wisely. If you bought a gift according to her choice it will definitely trigger her.
9-Your Choice of Words is Critical When Proposing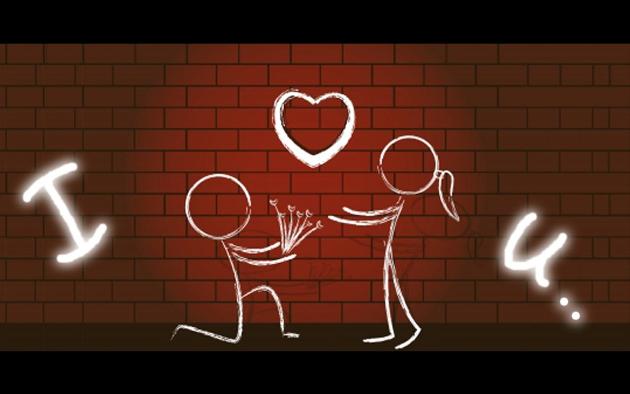 The most important things are hardest to say. Words matters the most. It is a big event so choose your words accordingly. Proposing her by saying "I Love You" is a traditional way. The more you improvise your success rate increases. "Do you want to spend rest of your life with me?, "Let's spend the rest of our lives together", "I want to grow old with you", " Will you make me the happiest man alive?". These are some of the lines can be used for proposing her. These words show deep emotions and feelings for her. Practice these formulas before proposing your girlfriend. You can also try some of the propose a girl lines.
10-Express Your Desire Towards Her
While proposing a girl you should show her your presence irrespective of the surroundings. Make a complete focus on her. During a proposal be with her like that she felt you are the only one who care for her. Your body language has to be confident and suggestive. She must felt that you have a desire towards her. When she gets such feelings from you she will definitely accept your proposal.
These tips to propose a girl will surely work and make your proposal perfect. Just give them a try. Here are some talks on Quora that will also help you what people think about proposing a girl.