Polish photographer David Kaszlikowski went on an expedition to film Karakorum region. While shooting of his upcoming documentary K2 Touching The Sky, he captured some of the breathtaking pictures of Baltoro glacier and K2. Baltoro  is considered to be one of the largest glaciers in the world.
Kaszlikowski captured some of the jaw dropping images, of the worlds 2nd highest mountain K2 and Baltoro glacier in a manner never seen before. Adventurer photographer used his best modern imaging tools including Canon 5D Mark III and a drone.
The Polish photographer excitedly said
The place was special, making a very clean graphic frame," he says. "It was disappearing, melting, changing its form every day. It was quite obvious nobody will photograph it again like me; nobody will see it the same way the next season.
Check out these pictures and surely you will fell in love with these charismatic Pakistani mountains.
1-Photographer uses LED light to 'paint' the snow at Karakoram.
2-At the heart of Karakoram, a glacier formation found at Concordia at the very beginning of one of the longest glaciers on the planet, Baltoro.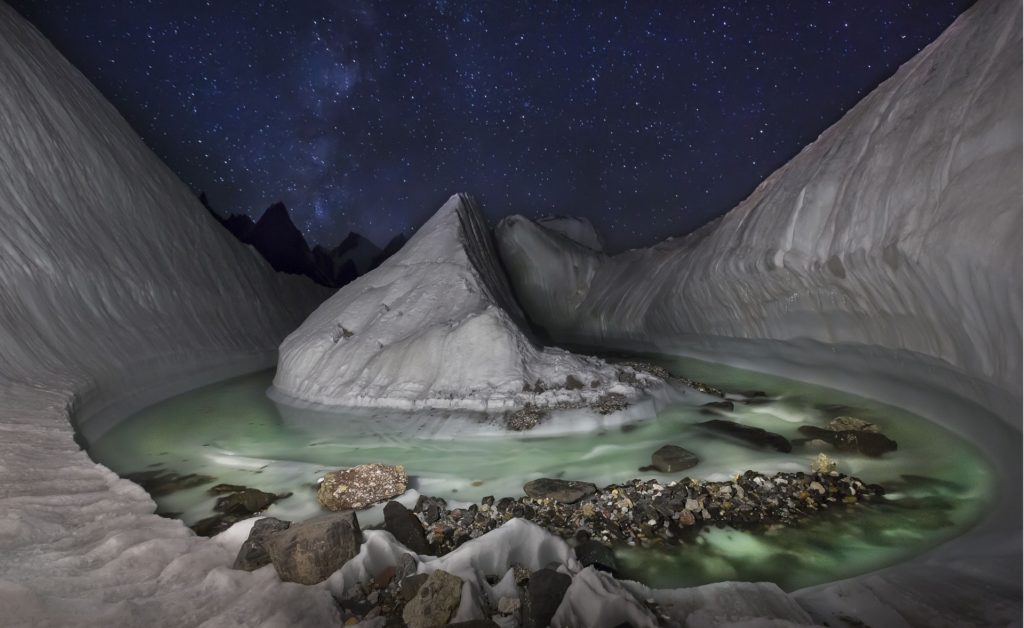 3-The porters' tent at K2's base camp is just a tarpaulin stretched over the stones, left, while the other tents belong to expedition members.
4-Expedition members meander between crevasses with the Gasherbrum IV massif visible in the background.
5-A view of the Gasherbrum IV massif.
6-Balti porters carrying loads which range from 25kg to 50kg, a task they undertake often wearing only basic rubber sneakers filled with fresh grass to stop their feet slipping.

7-The porters photographed outside at base camp. They sometimes light fires using rubbish from the expeditions.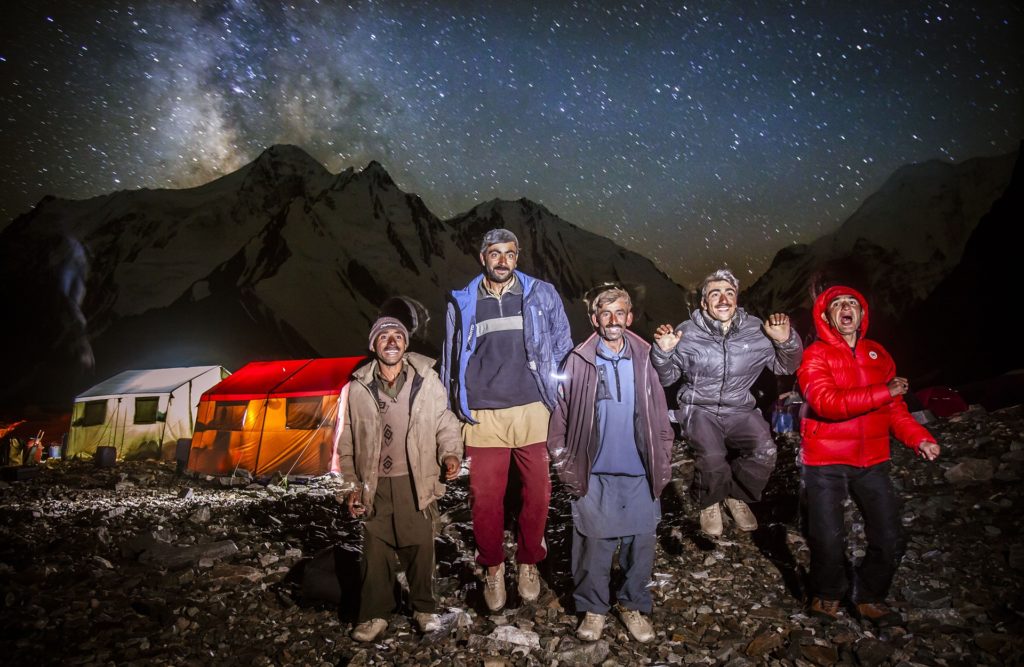 8-K2 mountain captured on a clear night just before sunrise.

9-K2 is the second highest mountain in the world at 8,611 meters above sea level.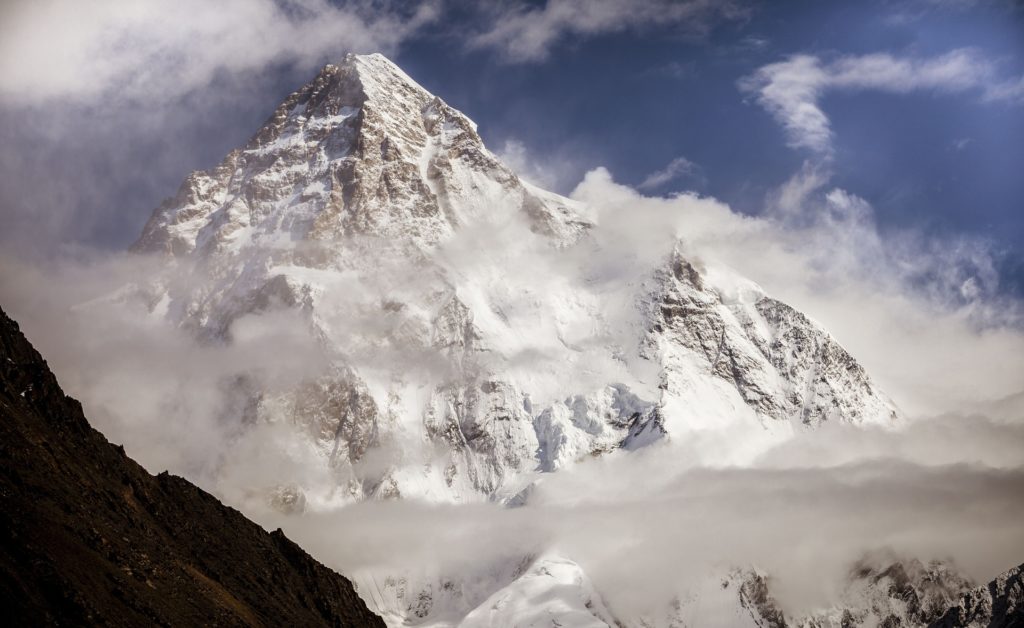 10-Training climb on the ice features of the Baltoro glacier.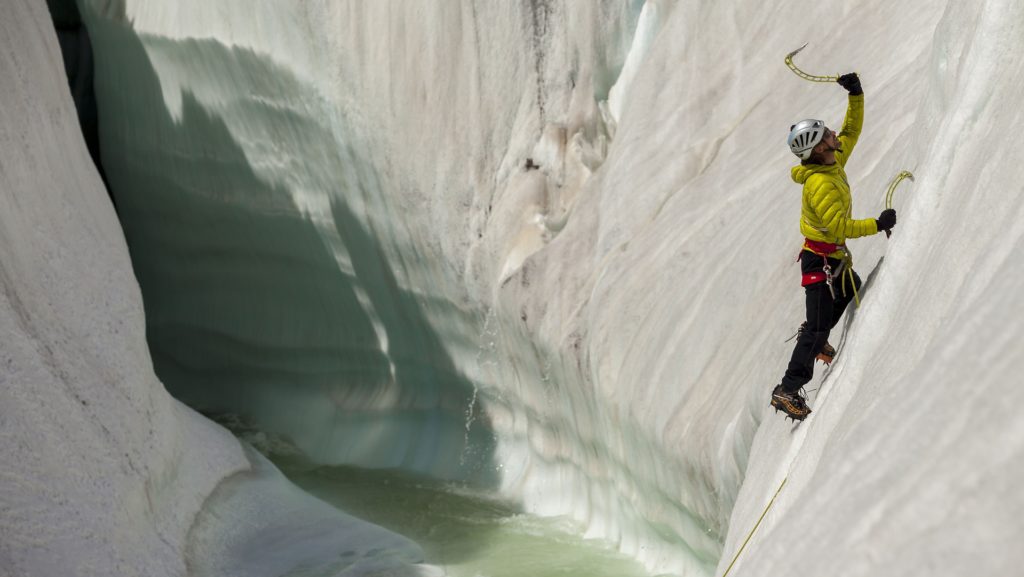 The article originally appeared in The Guardian.