Show business is one of the most grown industries in the world. Adopting this profession many people reached to stardom in life. These celebrities also earned huge money with their talent and skills in acting, directing  and film-making. Here we have enlisted these top 10 richest actors in the world. This top 10 ranking has been compiled according to the assets of these actors. Some of them are top paid actors in their respective industry, while others has invested in making movies and further entertainment businesses.
So do you want to see, who the most richest movie stars in the world are? Read below details.
10-Adam Sandler
Occupation: Actor, comedian, screenwriter, entrepreneur, film producer and musician
Adam sender is well known by his comedy roles in the movies. He has acted in numerous movies. His movies have earned over $2 billion globally. Sandler founded "Happy Madison Productions", a film and television production company and produced several movies. He occupies 10th place in the list of richest actors in the world.
Assets: $350 million
9-Clint Eastwood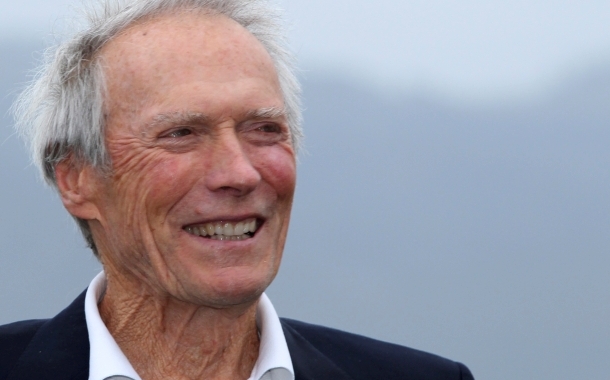 Occupation: Actor, film director, film producer, composer, musician, businessman and politician
Eastwood is fabulous actor of Hollywood. He rose to popularity with movies "Man with No Name in Sergio Leone's Dollars trilogy of spaghetti Westerns during the 1960s, and as "antihero" cop "Harry Callahan" in the five "Dirty Harry". These roles in his acting career have made him an enduring cultural icon of manliness.  He has won Academy awards 2 times, as a director. He is at number 9 in the list of, most wealthy actors in the world.
Assets: $370 million
8-Bill Cosby
Occupation: Actor, comedian, author, producer and activist
Bill Cosby is the world's most renowned comedian and entertainer. He started his acting career in 1960. He has produced and acted in several TV serials. His plays are popular for their uniqueness and humorous nature. He comes at number 8 in the richest actors list.
Assets: $380 million
6-Jack Nicholson
Occupation: Actor, writer, director and producer
Jack Nicholson is known for playing unique and out of the box roles. Many of his roles include dark portrayal of impulsive, irrational and psychopathic characters. He is considered to be the most talented actor ever seen in the film industry. Jack is the most nominated male actor for the prestigious Academy awards, with 12  nominations jack has won 3 times. Nicholson also won 6 times Golden globe Awards. He has earned many accolades and applause for his performances in the movies.  Jack Nicholson stays at 6th number in the list of the richest actors of all time.
Assets: $400 million
4-Tom Hanks
Occupation: Actor and filmmaker
Tom Hanks is an American actor and producer. He has acted in numerous movies and earned a lot of praise. Tom has won a golden globe and Academy award for best actor category. He has produced many hit movies. His movies generates $8.4 billion worldwide, makes him one of the highest grossing actor in the history.
Assets: $470 million
4-Tyler Perry
Occupation: Actor, playwright, author, songwriter, director and producer
He is an all in one package of showbiz industry requirement. Perry has a very humble background. His father used to beat him severely. Perry starts his career as a writer in his early 20s. He used to wrote letter to himself. He wrote, produced, directed and acted in 13 films, and all of them performed really well at box office. Tyler Perry is a true example of a man who did his best to follow his dreams. He remains persistent and work really hard despite of his unfavorable background. With these amazing attributes; he is at 4th place, in the list of richest actors in the world today.
Assets: $475 million
5-Johnny Depp
Occupation: Actor, musician and producer
Johnny Depp is famous in playing the challenging and larger than life roles in the movies. He starred in a TV serial "21 Jump Street" in his early career. Soon he shifted his focus to films only. He portrays the most memorable role of Captain Jack sparrow in Pirates of the Caribbean movies. His movies grossed more than $4 billion worldwide. He is considered as the world's biggest movie star in the world. He also have won Golden Globe Award and Screen Actors Guild award for Best Actor.
Assets: $440 million
3-Tom Cruise
Occupation: Actor and filmmaker
Tom Cruise is an American actor and filmmaker. He started his acting career in 1981. Top Cruise reaches the height of stardom by his famous roles as, Pete "Maverick" Mitchell in Top Gun and as Ethan Hunt in Mission: impossible series. He produced Mission: Impossible in 1996. This movie was a commercial hit. Tom Cruise is also an active member of the church of Scientology, and doing efforts to promote this as a religion in Europe. He is considered to be one of the top 100 movie stars of all time. Hollywood economist Edward Jay Epstein describes Tom Cruise as:
"One of the most powerful – and richest – forces in Hollywood."
Assets: $540 million
2-Shah Rukh Khan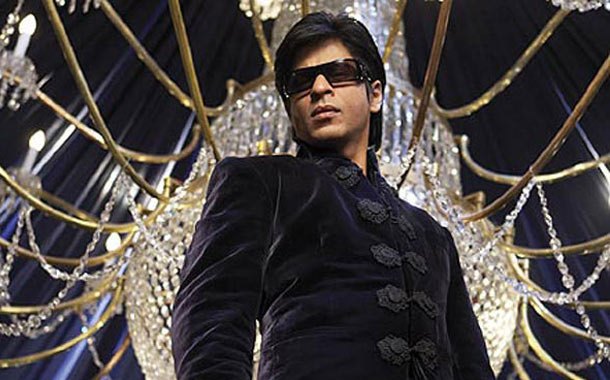 Occupation: Actor, producer and television presenter.
Shahrukh khan also famous as "SRK"is an Indian actor, producer and TV presenter. Khan also known as the "King of Bollywood". He is the top richest actor of Bollywood. Khan started his career working in TV drama serials. He shifted his focus in 1989 to Bollywood and rest is the history. SRK has acted in more than 80 Bollywood movies. He portrayed some of the most challenging and highly versatile roles in movies. SRK has won 14 Filmfare awards up till now. This shows the versatility and brilliance of this actor. He is the highest paid actor of Bollywood. Khan not only earned fame by his diverse acting skills, but he is considered to be; the one of the best TV presenter India ever has.
He truly captures the audience attention with his repartee skills. Due to his services for the Bollywood industry Government of India has awarded him the" Padma Shri". The Government of France has awarded him both the "Ordre des Arts et des Lettres" (2007), and its highest civilian honor, the "Légion d'honneur" (2014). In 2014 Shahrukh khan has topped the list of richest actors in the world. He owns a production company "Red chilies Entertainment". He is also the co-owner of "Kolkata Knight Riders", an Indian IPL team. In 2018 he secured the 2nd place in richest actors' category. Khan has been brand ambassador of various governmental campaigns. He is also an active philanthropist.
Assets: $550 million
1-Jerry Seinfeld
Occupation: Actor, writer, producer and comedian.
Jerry Seinfeld is a hardworking and multifaceted person, who got fame and money with his comedian skills. He started his career as a stand-up comedian and reached at the peak level by his abilities. His fame earns him huge money and today he is considered to be the one of the richest celebrity in the world right now. Jerry receives prominence through his sitcom Seinfeld. This is considered to be the one of the most successful and popular sitcom ever on American television.
Assets: $860 Million