Hollywood celebrities are always presented in larger than life roles. Common people mostly think that they are not actually people, but another class entirely. They used to live in large houses, fly around the world in private jets, and they rarely socialize with the masses. It is always great when a High profile celebrity shows us the side we all can relate to. As these hilarious tweets from film star Anna Kendrick doesn't look different from the rest of us. As she reveals she struggle to act in normal situations, she spend her day thinking about what to eat later, and she hides her Pop Tart wrappers below her bed. Scroll down for some of most favorite tweets.
Tweet credits: Twitter
1-Not worth risking and diving into the deep dark depths of Scientology!
2-Words better than "I love You"
3-Regret Management… Where do we sign up?
4-She's so amazing
5-What is this thing called "life" when there is no pizza in it?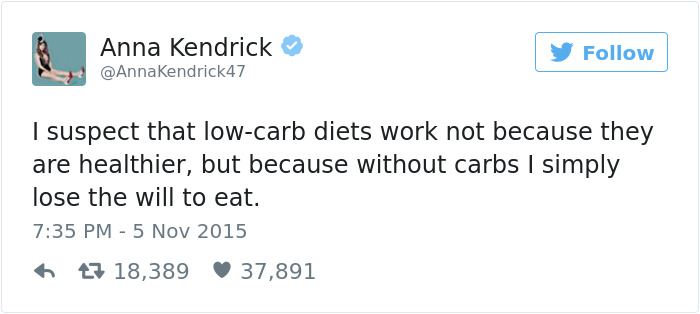 6-That thing..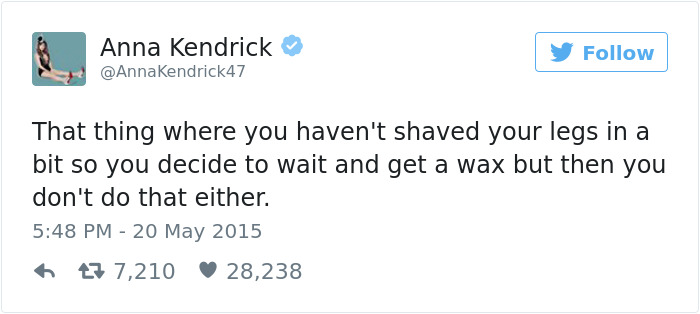 7-The greatest Carrie.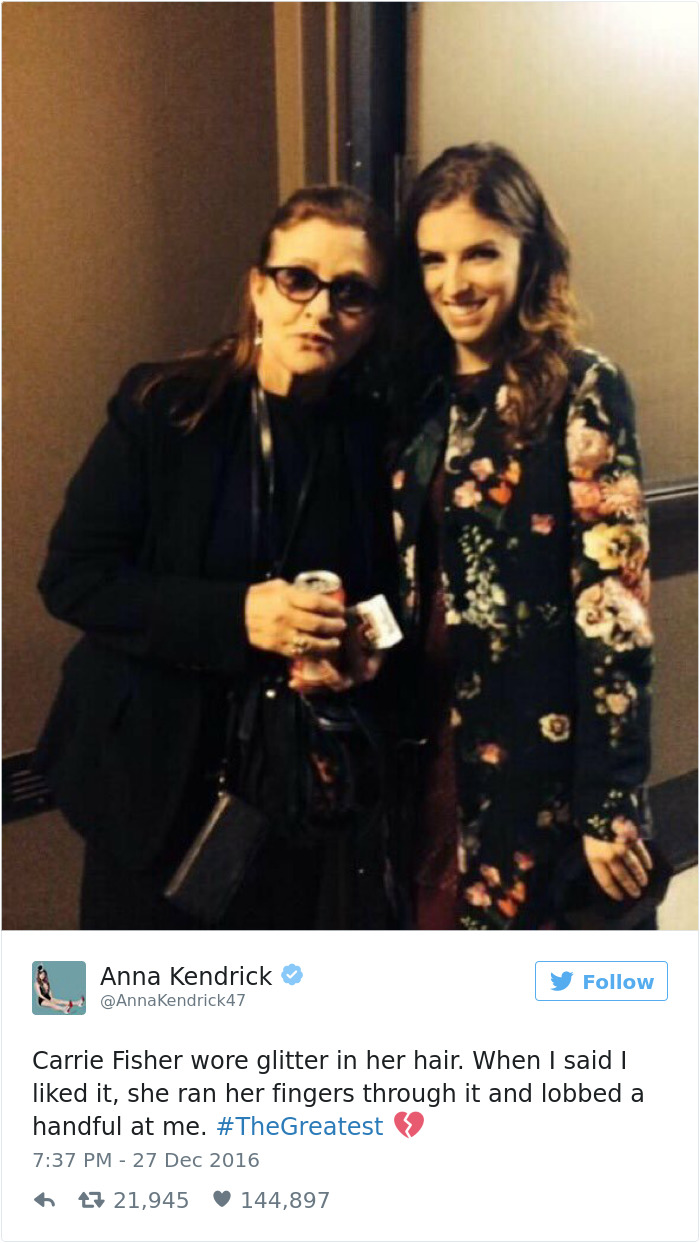 8-Story of our life..
9-Really???
10-Peopling can be tough!
11-oh!
12-Nope.
13-Nike Called, they said JUST DO IT!
14-Might as well — enjoy the ride!
15-Just smile and hope it was not a question.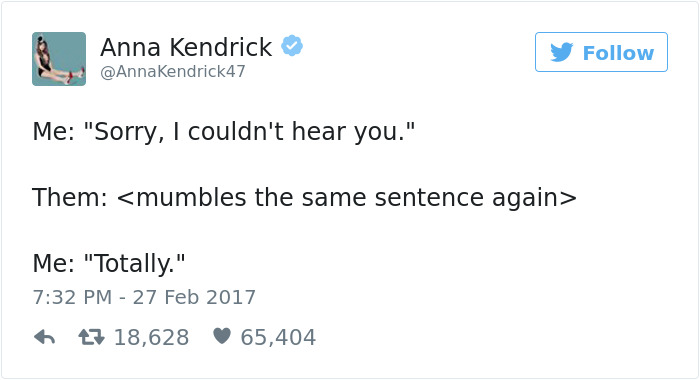 16-I like my men like I like coffee, bitter and hot.
17-Hot and Tall Charlize
18-Grilled or baked, but never fried 😉
19-Former friend!
20-Close enough!
21-At least she's being honest!
22-Anna Kendrick is my spirit animal!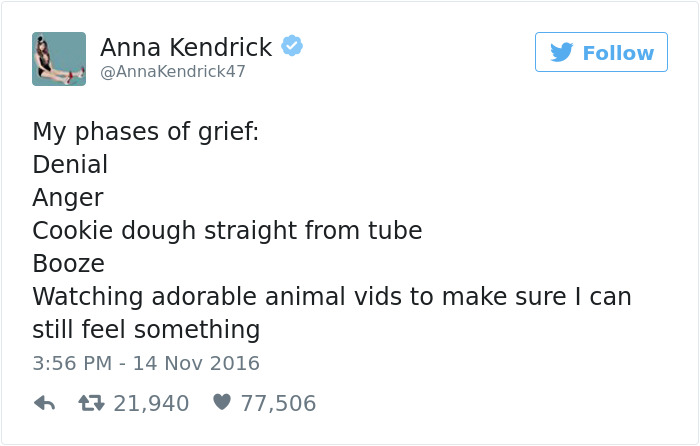 23-This is the things we need to know