Bicycle is one of the most eco friendly invention. It is the best thing to improve your health and fitness without damaging your environment. As bicycles do not use any engine or battery so cycling in the dark is not possible.
But people around the world are testing and implementing different techniques to light up the cycling paths. These glow in the dark bicycle paths are charged by the Sun. Recently in Poland a solar powered bike lane was introduced that glows in the night.
The glowing blue cycling strip, which can be found near Lidzbark Warminski in the north of Poland, was created by TPA Instytut Badań Technicznych Sp. z o.o.  It is made from synthetic material and after whole day charge it can give you up to ten hours of charge. This project is in its evaluation phase but will soon be implemented in near future. The concept is inspired by Starry night bike lane in the Netherlands but the technology is totally different here. As this one is dependent upon solar power while Dutch version is using the LEDs. Let's check them out.
Glow In The Dark Bicycle Path in Poland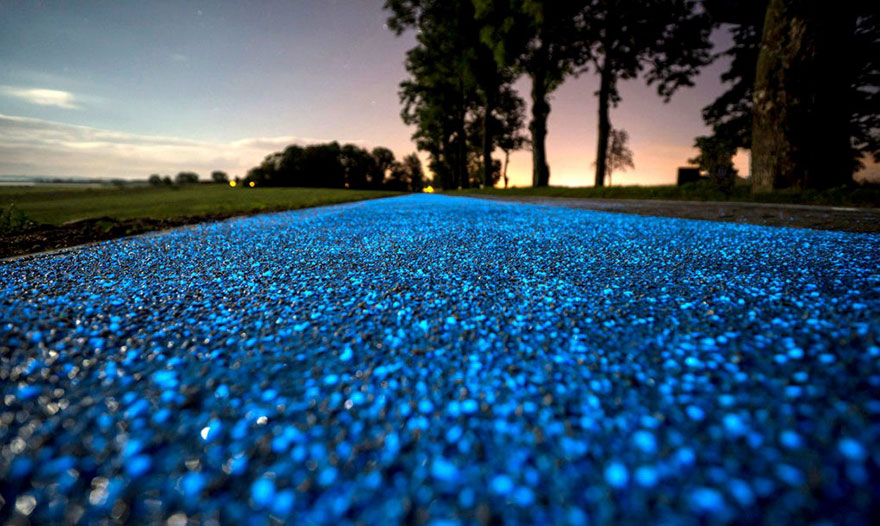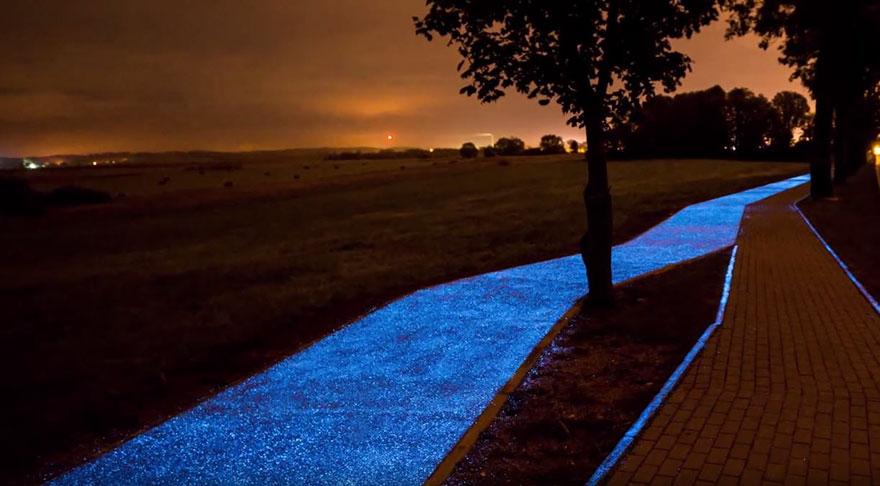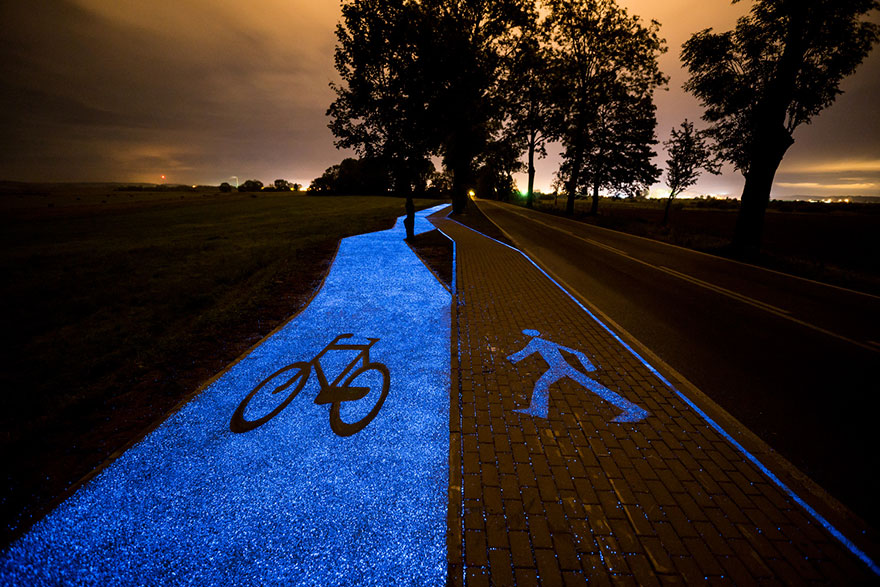 Starry Night Solar-Powered Glowing Bicycle Path in Netherland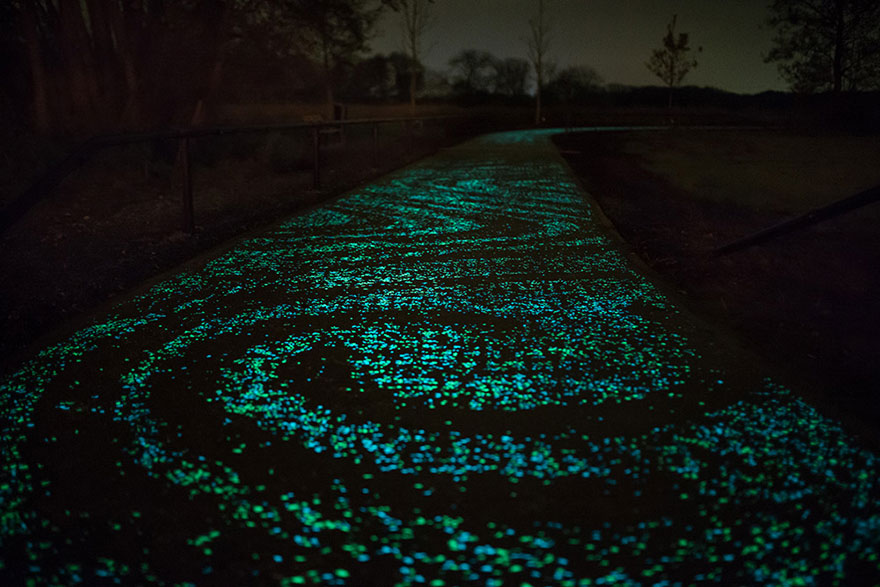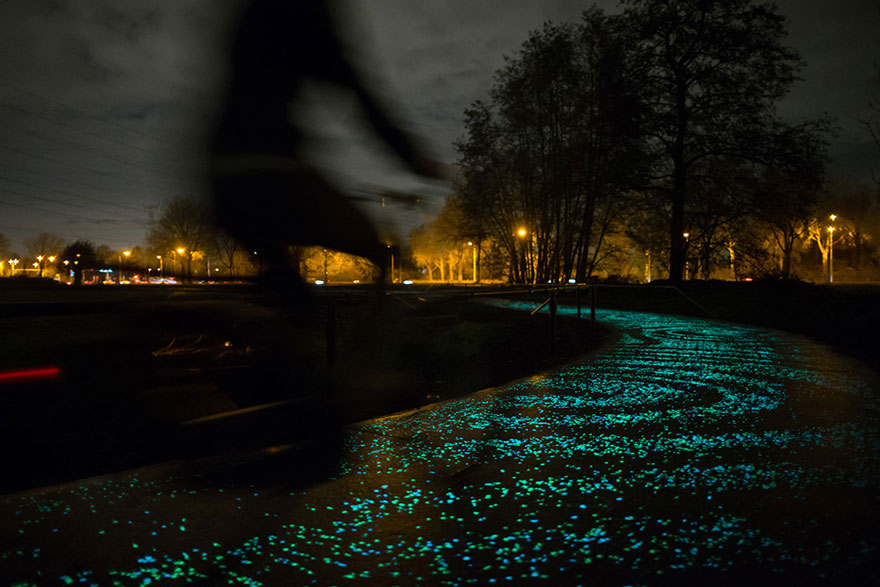 "Starpath" Self-illuminating park paths in United Kingdom
Images Sources: warszawa.wyborcza |dezeen | studioroosegaarde | Pro-Teq